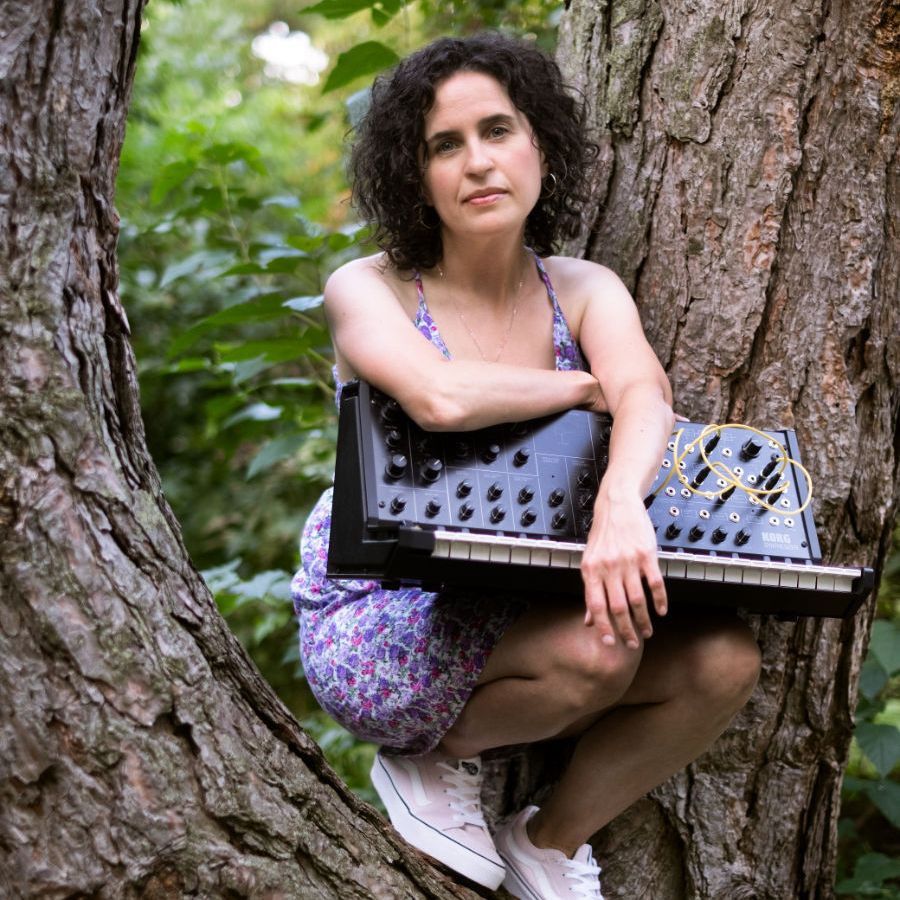 About
For Michelle Rasky, music is a meditation––whether it's writing, playing or immersing herself in listening. The Toronto-born singer-songwriter, multi-instrumentalist and producer is on a lifelong journey into sound, blending genres to create her own unique style of organic-hybrid-pop. Her earlier works reveal influences from Ella Fitzgerald to Joni Mitchell to Stevie Wonder, while her new and upcoming releases expand on her musical exploration, incorporating ambient textures, synthesizers and programmed beats to merge her deep love of electronic music into her work.
"I grew up in a musical household and started playing piano when I was three years old. I was always passionate about a wide variety of music and I think my love and respect for so many different artists continue to shape my approach to writing and producing." 
Known for her jazzy and soulful vocals, adept guitar playing and inventive songwriting, Michelle's lyrics delve into the complex nature of relationships, socio-political issues, self-awareness and compassion. An OCFF Songs from the Heart/CBC Galaxie Rising Star Award winner, she has shared the stage with many great artists including Odetta, Ian Tyson, Eliza Gilkyson and Jesse Winchester, and played festivals such as NXNE, Toronto City Roots and Winterfolk.
In 2020, Michelle was inspired to write "All the Love," a solo-acoustic song in support of frontline workers and all who were staying home during the pandemic. Her new single, "Dancing On My Own," approaches that experience from a different angle. It speaks to the joy and connection we can find through dance, and it grooves with retro elements of disco, funk, soul, and house.
"One of the things that's helped me feel positive and grounded over the past year has been throwing on music and just dancing by myself. Losing ourselves in song and movement can be so uplifting. It's this beautiful form of self-expression and a way to be present––to enjoy the feeling of being alive and connected. I really wanted to bring that kind of energy into this song." 
Michelle recorded "Dancing On My Own" on her own at home, handling the vocals, instrumentation and production. Mixed and mastered by Michael Jack, it's available now on major streaming platforms. Plans for future singles and a possible EP are in the works for the months ahead.
Photo by Shlomi Amiga